Every community is made up of engaged people.
Connecting everyone with a shared passion, desire or goal, and increasing engagement. We do it.
Connecting people within communities.
Approachable and safe.
With over 400,000 users daily, we have been supporting thousands of communities for over 10 years. From sports, culture to business communities. We do this with our secure and user-friendly Socie platform and our partner Apps.
A richly featured free App
A free Community App, it sounds implausible. Still, we deliberately choose to continue offering our basic App for free.
The free App meets the basic needs of any community. Topdown communication, informing and sharing agendas with events. You can also send push notifications to all members. The App provides connection, fun and simplicity. It does us good to be able to facilitate that for free.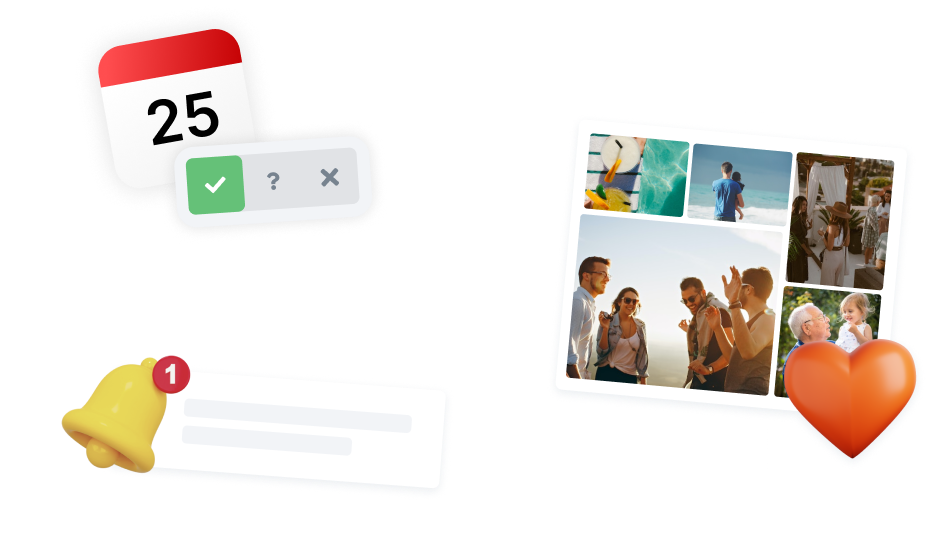 Get more out of Socie. Choose Socie Plus.
In addition to our free App, we naturally try to entice communities to move to a paid license. The paid App offers lots of features to keep your community even more vibrant and makes it easier to manage.
Earn money for your association with Socie Plus
To make the app also accessible to communities with small budgets, we offer the Sponsor and Crowdfunding modules in the Plus License.
For example, a Socie Plus app even makes money.
At Socie, we have an enthusiastic team where fun is paramount. With a mix of Developers, Designers and Commercial people, there is always something going on. The atmosphere is dynamic with tasty tunes from our Sonos speaker by DJ Kevin.
We love making beautiful things but in our way. Good, stable, user-friendly and with modern techniques. We don't like to duplicate things.
Oh yes, we get happy with games, happy customers who come to bring cake, shot glasses and faulty German Schlager on Friday afternoons when Jurjen hijacks the Sonos.
Our office is located right on the ring road near the Groningen city park. So there we walk daily among nature. Parking is a breeze, as there is always space in front. Groningen's cozy downtown and train station are within biking distance.
Trusted by more than 4.000 communities and over 500.000 users
Make your community thrive
with the Socie App
Feel free to contact us to talk about the opportunities
that Socie can provide to your community.